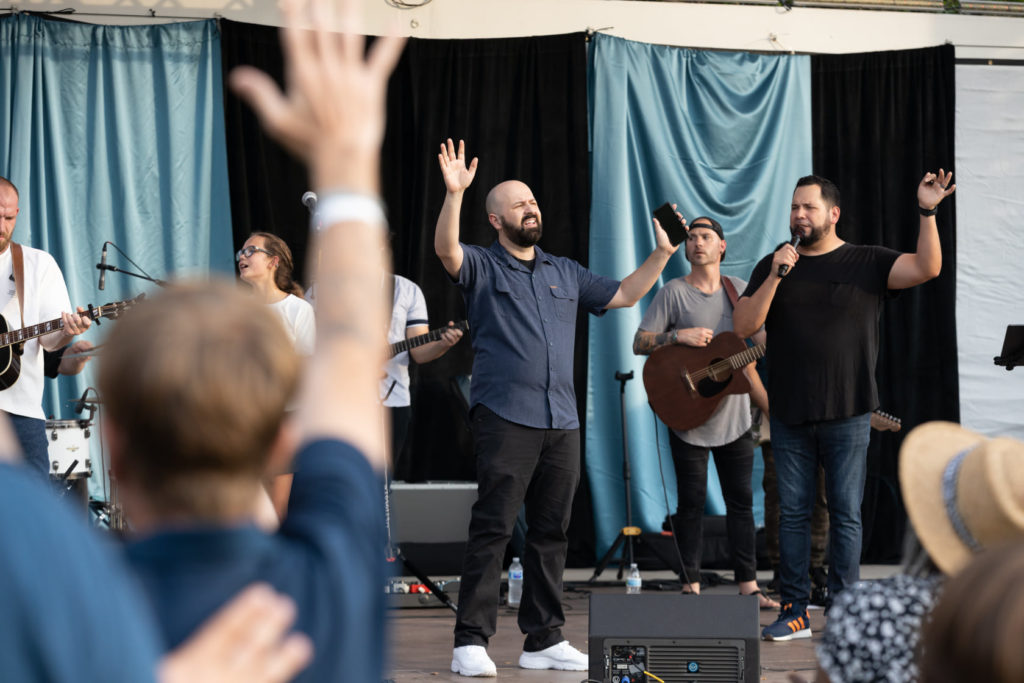 New Life Festival Night 3: Freedom in the name of Jesus!
Our last night of the Festival was filled with the presence of God! We celebrated Holy Communion, pastors prayed together for the healing of our land, and once again, we saw lives surrendered to Christ, healing miracles and deliverance from demonic spirits.
So many demonized were set free that we had to ask for extra help from the pastors. This comes to show the great need for this type of ministry in the USA. How did you like the New Life Festival? Do you have a testimony? Would you like to suggest the next city? Send us a message and let us know!
Here are some of the testimonies from Saturday:
– A well-known businessman in town had surgery scheduled for an ankle replacement, but Jesus healed him, and he had no more pain!
– A young man testified that he was set free from demonic spirits on Friday. He and his family decided to follow the Lord.
– Another man with ankle problems and severe pain was healed. He was able to run back and forth on the platform.
– A woman testified that she came in with her heart filled with anger and bitterness, but she had a supernatural experience with the love of God. She was set free and surrendered her life to Christ.
– A teenage girl had stomach issues for 6 months, but Jesus healed her.
– A woman had a work accident and hurt the discs in her spine. She lived in constant pain for several years. He went to several doctors, but the issue only got worse. She was completely healed by the power of God.
Thank you so much for being part of what the Lord has done!