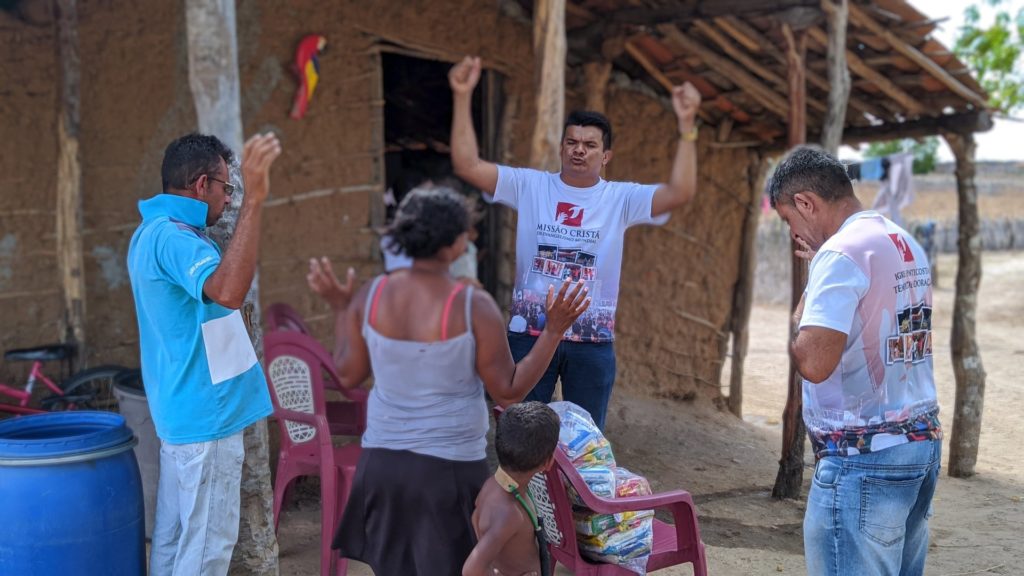 Today, I want to honor our evangelism teams in Brazil.
The poorest communities have been hit hardest during the Covid-19 pandemic. Every single week, I receive heart-wrenching testimonies of families in abject poverty facing hunger and desperation.
Since the beginning of the pandemic, our teams have tirelessly shared the Gospel and 180,000 Lbs of food with families that need it the most. Their willingness to share the Gospel and help the poor despite many challenges are an example of perseverance and sacrificial faith.
Thank you for praying and supporting our missionary work during this difficult season in the world.