"When Jesus saw that a crowd was running to the scene, he rebuked the impure spirit. "You deaf and mute spirit," he said, "I command you, come out of him and never enter him again." The spirit shrieked, convulsed him violently and came out. The boy looked so much like a corpse that many said, "He's dead." But Jesus took him by the hand and lifted him to his feet, and he stood up." Mark 9:25-27
Hi everyone. I am missionary evangelist Rubens Cunha and this is part 6 of a 9-part weekly series on how to pray for healing and get results. Enjoy!
Principle #5: Cast out the spirit of infirmity
On several occasions, Jesus healed the sick by expelling demonic spirits. It is interesting that Jesus named the demonic spirits according to their destructive action. In today's devotional Bible verses, Jesus used the expression 'deaf and mute spirit', which means that diseases can be caused by the direct action of demonic spirits. This spiritual reality may seem shocking to the Western mind, highly saturated with today's materialism. However, ignorance of spiritual realities does not make them less true.
The fact is that there are evil spiritual entities that work to harm and destroy humanity. The Bible calls them demons and the discernment of this spiritual reality will help us understand many of the afflictions that plague our society today.
Even though these evil spiritual beings are real, there is no need to fear. The Bible teaches that Jesus Christ of Nazareth has full authority over the power of darkness and He gave all believers power to defeat the Kingdom of Darkness. In the name of Jesus we can cast out demons!
It is also important to remember though demons can cause disease, not all diseases are caused by demonic forces. We live in a fallen world that is subject to a natural process of degeneration. The Good News is that God can heal all diseases, no matter the cause of the problem.
There will be times when we can clearly discern the works of a spirit of infirmity, but there are also times when the source is not entirely clear. In any case, even when its unclear it is my practice to pray and cast out the spirit of infirmity and I recommend to you to pray the same way. You will be amazed at the miracles that will happen when you pray like this.
Putting it into practice: When you pray for a sick person, cast out the spirit of infirmity. For example, if you are praying for a deaf person, you can say "deaf spirit, I command you to leave now. In Jesus name come out!"
Next week we will learn about the prayer of command for healing.
by Rubens Cunha
Check out the full series:
Part 1 – Introduction
Part 2 – Principle #1: Understand that you are not alone
Part 3 – Principle #2: Pray with expecting faith
Part 4 – Principle #3: Petition prayer
Part 5 – Principle # 4: The laying of hands
Part 6 – Principle #5: Cast out the spirit of infirmity
Part 7 – Principle #6: Pray with spiritual authority
Part 8 – Principle #7: Put faith in action
Part 9 – Principle #7: It is your turn now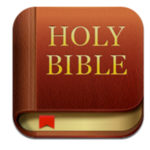 You can also find this complete series as a devotional plan in the YouVersion Bible app. Clique here and check it out.