I am thrilled to share with you the unforgettable Gospel campaign in the city of Serrinha, Brazil. In this amazing journey, we experienced fierce opposition from witch doctors and enemies of the Gospel. Still, they could not stop our campaign as we pushed forward and witnessed extraordinary miracles, thousands of salvations, and saw captives set free from the powers of darkness.
Right after the first night, witch doctors gathered in the middle of the night to make burnt sacrifices right in front of our platform. They hoped to prevent the Gospel proclamation, but they were no match for the power of God. Right after that night, we saw a breakthrough in deliverance, and the chains of bondage shattered in the lives of thousands attending our event!

Jesus confirmed the Gospel with undeniable miracles that filled hearts with awe and praises to God. Blind eyes were opened, deaf ears were unstopped, and paralyzed bodies were made whole. Many blind, deaf, and paralyzed people were healed. But it wasn't just physical healing that we witnessed; we also encountered powerful stories of inner transformation. One lady had attempted suicide multiple times, but after she was set free from demonic bondage, she reported in her own words, that the compulsion to end her life vanished completely, and she now lives for God.
 
The Gospel message resonated deeply with the city, and we saw a wave of decisions to follow Jesus. Lives that were once burdened by sin found freedom as individuals embraced the forgiveness and love found in the Gospel. It was a powerful reminder of the transformative power of God's grace!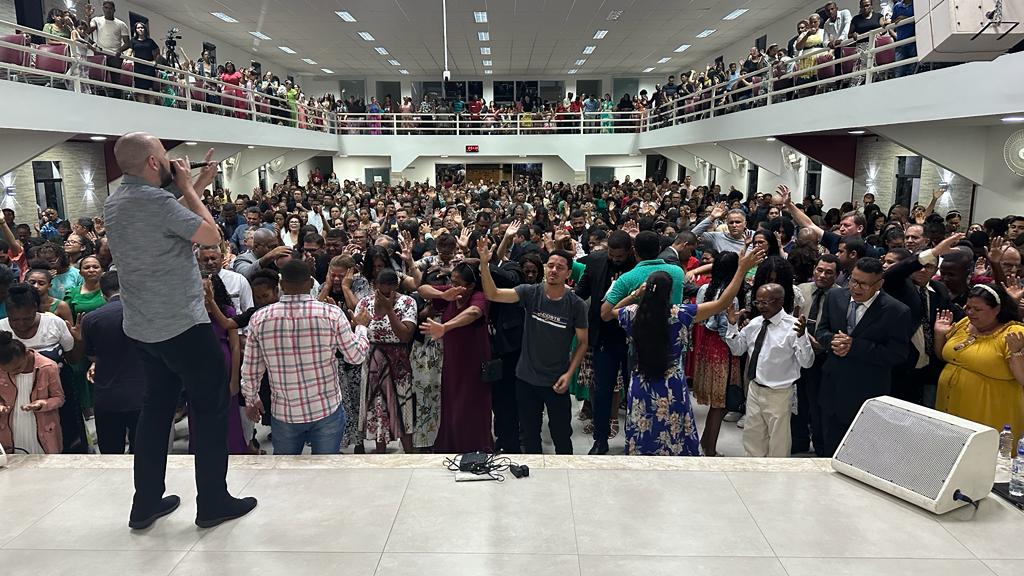 In addition to the Gospel campaign, we donated 2 tons of food to the poor, organized a conference to inspire the local church to reach their own community, and held a kcrusade and a pastors' conference to encourage those at the frontline of missions. Serrinha is impacted for eternity!

Behind every successful campaign, there are dedicated partners whose unwavering support and selfless generosity fuel our mission to remote areas of the world where the Gospel is needed the most. It is because of you that we can continue to carry on our missionary work.
Thank you with all my heart!
Rubens Cunha