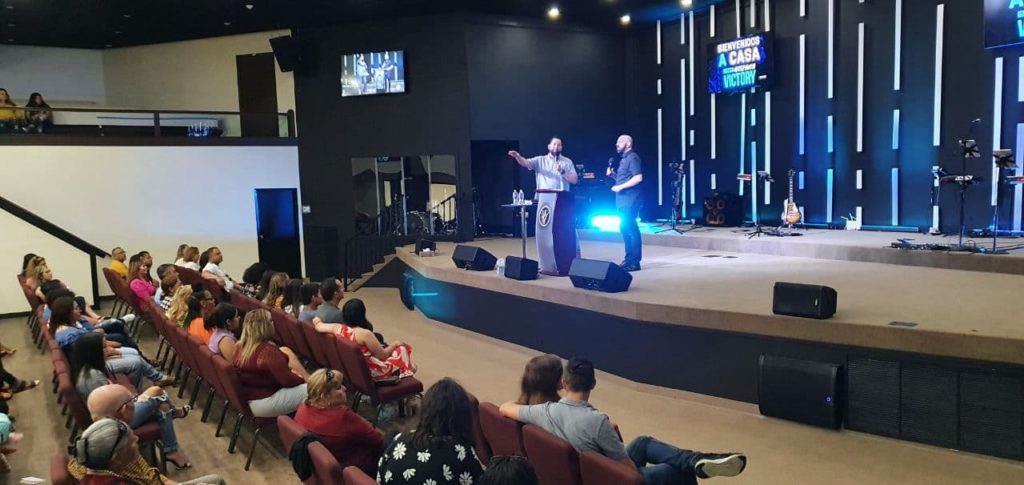 It was a true joy to speak for pastors Carmen and John Gil yesterday at Iglesia Hispana Victory . The Lord blessed both morning services with salvation, miracles, and baptism in the Holy Spirit. I spoke about the Holy Spirit's empowerment for missions based on Acts 1:8, and Jesus confirmed His Word with salvations, healings, and Holy Spirit Baptism. Here are a few testimonies:
– An 11 years old boy was deaf from birth in his right year, but Jesus healed him! He and his mother were moved to tears with gratitude for their miracle.
– A man could not raise his arm for 10 years because of a sports injury, but after prayer, he could raise his arm normally.
– Another man had his hand twisted while operating a machine at his job and it caused him to live in chronic pain. The pain was gone and the hand movements were fully restored.
– A woman testified that she received the Baptism with the Holy Spirit with great joy and prayed in tongues for the first time.
You can watch the entire message here: https://youtu.be/droQYZ7NJVY