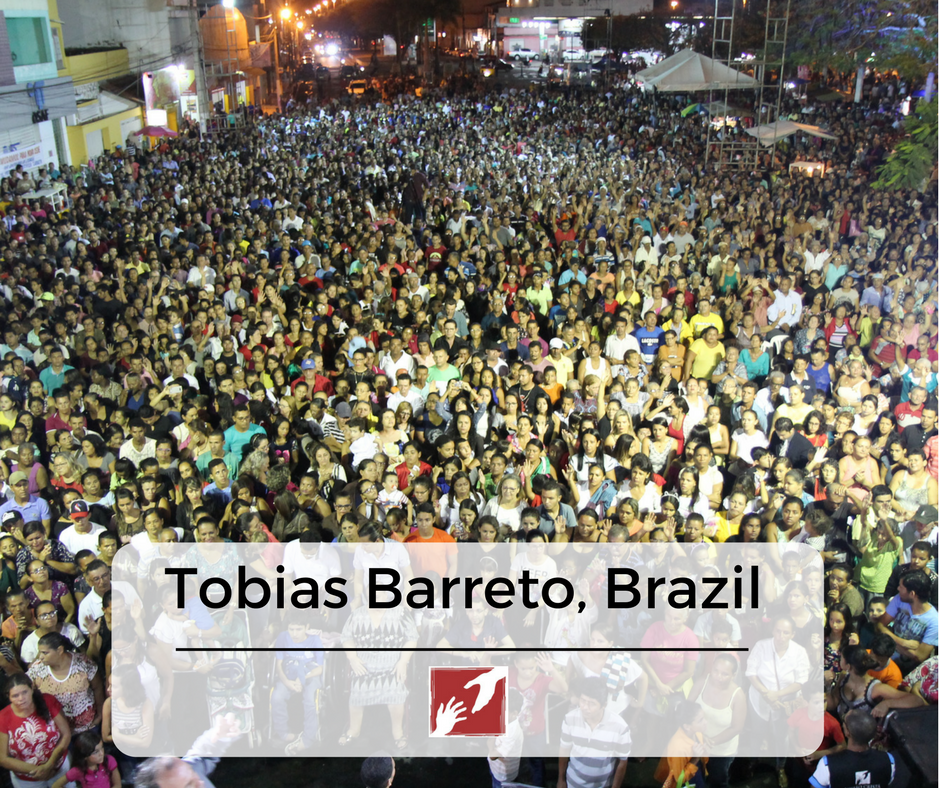 Tobias Barreto had less than 2,000 believers before our Gospel Festival in March 2017. The churches did not work together and many pastors were frustrated and tired.
However, the Holy Spirit used our Gospel Festival to pour His love and mercy on the city of Tobias and on His Church in that city. Revival broke out as a large crowd attended each night and thousands received Christ as Lord and Savior. The miracles were amazing and the video above shows only some of them. The pastors and churches are now working together to reap the great harvest of souls and all churches involved have experienced significant increase in membership.
Besides the Gospel Festival, we also held a meeting at a local prison, reached several schools and gave away 2 tons of food to the poor. A special thanks goes to Victory Missions, from Victory Church in Tulsa, OK (Pr. Paul Daugherty) for sending a great team of youth to help us reach this city.
God moved powerfully in Tobias Barreto and this city will never be the same! Thank you for sending us!
In His precious name,
Rubens Cunha
Comments
comments