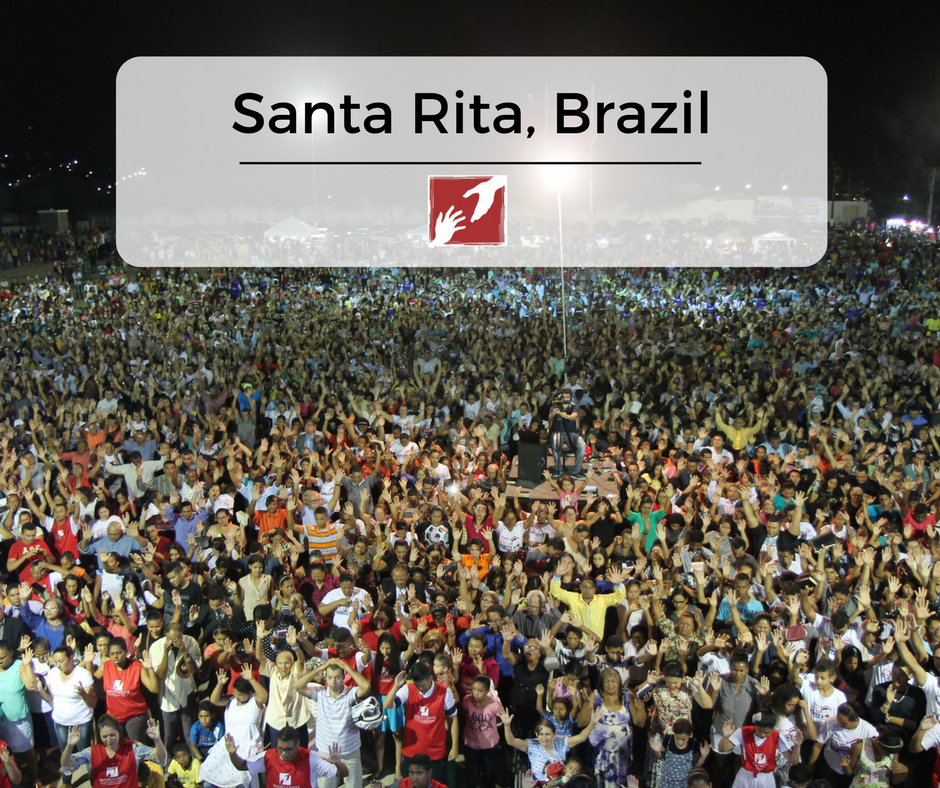 Santa Rita is a city in the Brazilian state of Paraiba. Its population exceeds 150,000 people.
God moved with great power at this Gospel campaign. Thousands came to know Christ and amazing miracles took place, even a girl that was born with her right eye blind received healing from God. 2 tons of food were donated to the poor as our teams went door to door to share the love of Christ.
Make sure you check the pictures below and see what God did in Santa Rita, Brazil!
[srizonfbalbum id=10]