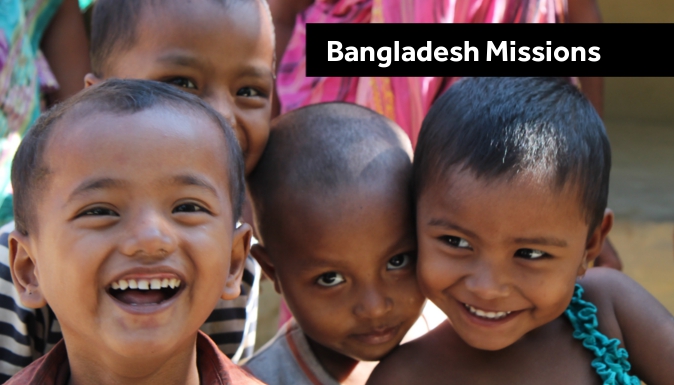 Bangladesh is located in South Asia, has an area approximately the size of the state of Illinois, with over 160 million inhabitants. It is the 3rd largest Muslim-majority country in the world and one of the poorest on Earth.
During the last month of October I was joined by a team of missionaries from Brazil and Chile to work on different outreach opportunities in the Northern part of the nation, where millions have never heard the Gospel.
Our main event was our Gospel Campaign that had a total of 3,896 registered decisions for Christ, a great victory that pushed the borders of the missions frontier and brought the bright light of the Gospel to a region where it is still dim.
We also had extraordinary miracles taking place in confirmation of the gospel , such as as man that was born deaf and mute that was healed and learned his first words in front of the crowd.
In a nation where radical Islam is growing, security was a constant concern. In the last few months, the nation has experience several terror attacks, one of them took the lives of 44 foreigners. However, God protected our team and gave us a beautiful harvest of souls for Jesus.
Thank you so much for your prayer and financial support, together we can take the light of the Gospel to the darkest corners of our world!
In His precious name,
Rubens Cunha